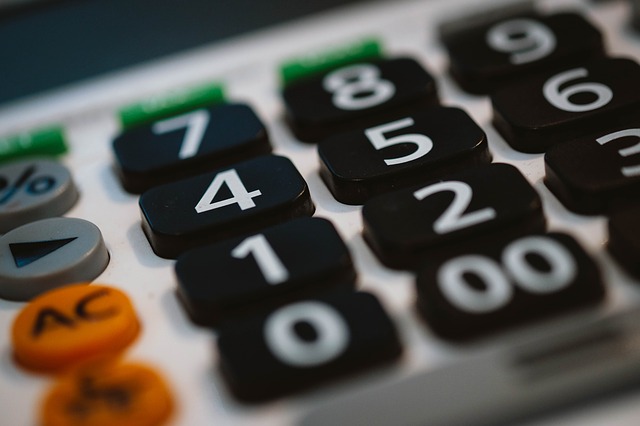 There are so many sports tables out there: Pool tables, air hockey tables, and ping pong tables to name but a few. However, finding a high quality foosball table for your game room that doesn't cost an arm and a leg is more of a challenge. However, if you look carefully, there are many different tables available on the market today that will fall within any budget you may have. Though they would never be classed as professional foosball tables, I have compiled a list of the best foosball tables for the budget minded foosball player and have categorized them within certain price points to make your task of finding your next table relatively simple, easy, and informative.
Considerations When Purchasing your Next Foosball Table
Find a table with counterbalanced players
Table levelers for a level table and fair game play
Hollow steel playing rods for quick and smooth movements
Laminate surface rather than stickers so that they don't roll up
Best Tables Under $100
The tables that can be found under $100 are typically mini or tabletop tables. They are smaller and more compact and can be easily moved from room to room and stored when not in use.
1. Giantex 48" Foosball Soccer Competition Table
The Giantex Foosball Table is under $100 and is a great table for the money. It is made with strong wood construction and solid steel rods and there is a convenient scoring system for competitive play. It is also equipped with ball serve cups for convenience and its unified leg panel design has leg spanners on each side.
| Price | Product Dimensions | Product Weight |
| --- | --- | --- |
| $99.99 | 48" x 24" x 31" | 44 lb |
Pros
Lightweight and solid construction
Internal ball retrieval at each goal
Four rows per team with 11 red players and 11 yellow players
Cons
Smaller table
Assembly required
---
2. Voit Radical 48-Inch Foosball Table
The Voit Radical Foosball Table includes graphics for fun gameplay and features a high-tech laminated design with chrome-plated tubular steel rods with rubber grips for comfort. It has a three-goalie man system and ABS players with an automatic ball return.
| Price | Product Dimensions | Product Weight |
| --- | --- | --- |
| $99.93 | 50.8" x 26" x 6.3" | Approximately 45 lb |
Pros
Laminated design helps resist wear and tear
Rubber grips for comfort
Manual scoring system
Sturdy three-inch legs
Easy assembly with easy to follow instructions
Cons
Table is hard to level
Cannot withstand the weight of an adult
---
3. Tabletop Foosball Table with Silver Handles by Harvil
The Tabletop Foosball Table has a small and compact design that is easily portable and can be stored when not in use. It includes vibrant and modern graphics and sturdy construction that includes a durable cabinet, stable legs with non-marking pads, easy-to-maneuver steel rods with non-slip rubber handles and wear-resistant screen printed graphics.
| Price | Product Dimensions | Product Weight |
| --- | --- | --- |
| $54.99 | 38" x 19.75" x 8" | 12.13 lb |
Pros
Can sit on top of any flat surface without leaving scratches
Lightweight for easy transport and storage
Ball pockets for easy retrieval
Deluxe bearings for improved ball control and precision
Complete package that comes with everything you need to start playing
Built-in scoring system
Cons
Assembly is time-consuming
Difficult assembly
---
Foosball Tables Under $300
4. Rainforest Foosball Table 48-Inch​
The Rainforest Foosball Table has half-inch reinforced L-shaped legs with full end supports, and half-inch chrome-plated steel rods with easy-grip rubber handles for comfort. It also features an automatic ball return and manual scoring system and a cup holder.
| Price | Product Dimensions | Product Weight |
| --- | --- | --- |
| $119.00 | 41 3/8" x 22 ¾" x 32" | Approximately 50 lb |
Pros
Smooth and lifelike green grass playing field
Chrome-plated tubular steel rods with rubber grips
Automatic ball return and manual scoring system
Sturdy L-shaped legs
Cons
---
5. HLC 4 Foot Foldable Soccer Table
The HLC Foldable Soccer Table has an MDF constructed cabinet, folding legs, easy storage, and a space saving design. It has a wood grain laminate finish with espresso finish legs. The sturdy L-leg design provides added stability and the cross supports help to ensure a level surface for accurate gameplay.
| Price | Product Dimensions | Product Weight |
| --- | --- | --- |
| $179.99 | 48" x 24" x 32 lb | 55 lb |
Pros
Strong chromium steel rods
Folding legs for easy storage
Soft-touch rubber octagonal handles for comfortable grip
An abacus style scoring system
Internal ball return, ball entry, and side return
Cons
Ball can sometimes get trapped in the corners
Must be careful when folding it for storage so it doesn't break
---
6. Hathaway Playoff Soccer Table, Black/Green, 4-Feet
The Hathaway Playoff Soccer Table has thick, reinforced legs with full end panel supports and chrome-plated steel rods with easy-to-grip rubber handles for comfort. It also features a three-goalie configuration with ABS molded men for durability and there are thirteen players for each team.
| Price | Product Dimensions | Product Weight |
| --- | --- | --- |
| $118.99 | 49" x 28" x 11" | 51 lb |
Pros
Amazing graphics and quality construction
CARB certified MDF material
Lifelike green playing field for smooth play
Dual manual sliding score systems
Goal boxes with built-in automatic end ball return
Ergonomic handles for comfort
Cons
Steel rods are thin
Goalie ball returns are small for an adult hand to reach in
---
7. Dynasty 54-Inch Foosball Table
The Dynasty Foosball Table is strong and constructed with CARB certified MDF in a dark cherry melamine finish. It includes thirteen ABS players per team with a three-goalie configuration. The ergonomic rubber grip handles ensure comfort.
| Price | Product Dimensions | Product Weight |
| --- | --- | --- |
| $229.95 | 54.25" x 27.25" x 34.5" | Not specified |
Pros
Constructed with strong and durable materials
4-inch adjustable leg levelers for balance
Convenient built-in goal boxes
Abacus-style slide scorers
Cons
Difficult assembly with no instructions
---
8. Playcraft Sport Foosball Table
The Playcraft Sport Foosball Table is MDF construction with strong chromium steel rods. It features field and crowd graphics and a unified leg panel design with legspanners on each side. The slide bearings offer smooth rotation and the ball serve cups are conveniently located on each side of the table for internal ball retrieval at each goal.
| Price | Product Dimensions | Product Weight |
| --- | --- | --- |
| $132.00 | 20" x 15" x 15" | 60 lb |
Pros
Strong and durable construction
Chromium steel rods
Internal ball retrieval
Plastic manual slide scorers at each goal
Chrome-plated leg levelers
Available in a model with folding legs
Cons
Instructions are not written clearly
Time-consuming assembly
Holes in the back plastic end caps do not go all the way through the plastic
---
There are several budget-friendly options available when you decide to purchase a foosball table. However, the more money you pay may mean the more features and higher quality you will receive. All the tables reviewed are within a budget of under $300 and are great for beginners or professionals alike and would make a great addition to any home for fun and competitive play.