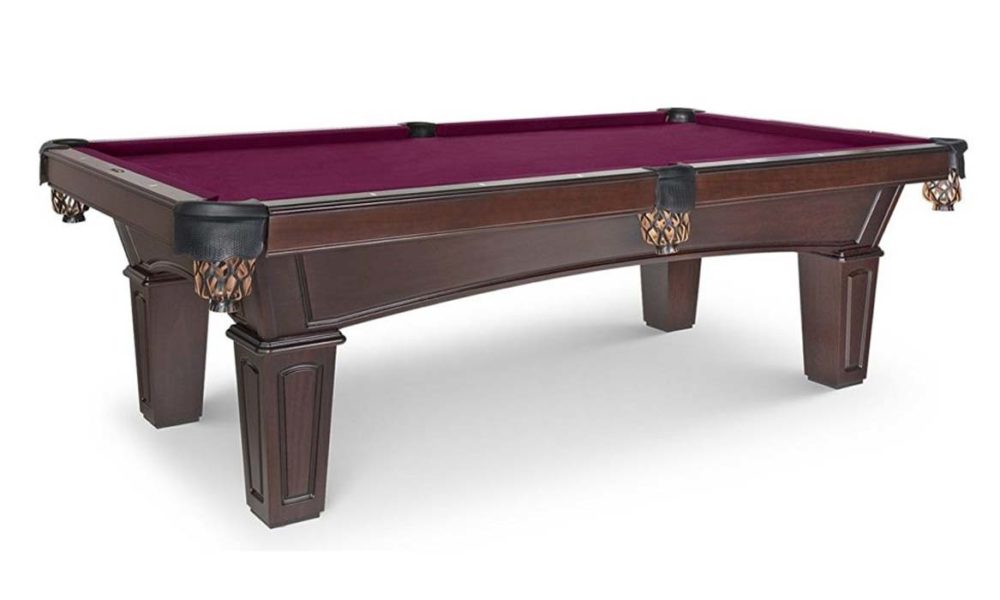 If you have your own pool table, you're probably well aware of the wear and tear continuous play has on billiard tables. If you're new to the pool table game, you're likely about to learn that maintaining a pool table may take more work than you think.
Like with cue balls, the pool table cloth and play surface, and even the cushion rubber and rails, pool table pockets need to be replaced after years of use because of the damage done to them. If you're a casual player, you won't really need to worry about replacing your pool table pockets too often. If you use your pool table every day or own a bar or pool hall, you'll need to stay up to date with the quality pool table pockets available on the market. Not only do pool table pockets really enhance the appearance of your pool table, but they also enhance the playability of your pool table—and any pool buff can tell you that the better quality, the better the play. If you have never purchased a pool table before and are not sure where to start, try to remember that quality is a huge factor when purchasing a table and its accessories. High-quality equipment will cost more, but in the long run, it is worth it. This is because high-quality products will give your pool equipment a longer lifespan.
Pool table pockets are available in all sorts of colors, material, and shapes. Whether you're going for the standard leather look or want your pool table to stand out with a unique color, choosing the right one depends on what you are looking for. Are you looking for an elegant look, or do you prefer the more rustic or industrial look? How often do you use your pool table? Does quality matter to you? These are questions you should ask yourself before deciding on the right pockets for your pool table. There are lots factors to take into consideration when choosing your pockets including color, shape, quality and style. If you're a big spender or play pool quite often, it's best that you go for high-quality pockets that will enhance the look of your table and improve your playability. Here are the best 5 pool table pockets out there for all your pool playing needs. If you're looking to replace old pockets or purchase brand new ones, this list will help you choose the right style, color and shape for you.
This set of six pockets comes in a beautiful dark cherry that stands out and gives any type of pool table a classic, elegant look. Made out of heavy-duty vinyl, these pool table pockets can fit most standard size pool tables. This set of six is great quality and looks great once fully assembled. You can get the whole set for a reasonable and affordable price.
This set of rubber replacement pool table pockets is perfect if you're not looking to spend too much money and aren't too worried about the quality of your pool table pockets. Made out of rubber, these pool table pockets are structured and are much stronger than regular floppy pockets. This set of 6 replacement pool table pockets are heavy duty, which means they are built even for the busiest of pool tables. These pockets can fit most standard pool tables and are reasonably good for the price. They are also sturdy and reliable. If you're looking for something affordable, this is the perfect set for you.
This stunning set of 6 pool table pockets will fit most standard pool tables. Each pocket has pre-drilled holes which make installation extremely easy. The pockets are dark brown, made out of high-quality leather and sell for $$. Most companies charge hundreds of dollars to replace leather pool table pockets, which make this set a great alternative—especially for the price. The quality is just as good as most of the more expensive pockets. The pockets are also very sturdy and can take quite a bit of a beating. They do not demonstrate wear and tear very easily, which makes it a great option for busier tables.
What's so great about this product is that they have the classic, elegant look that most of the expensive pockets have, for a cheaper price. These high-quality leather pockets look just like the more expensive pockets out there, for a fraction of the price. They are a great product for the price and will not disappoint.
This set of 6 plastic pool table pockets are made of vinyl and come in black. The ball catch area for these pockets is 5 ½ inches in diameter.
Although these pool table pockets are made of plastic, they are quite sturdy and hold up extremely well. The side pockets in this set may need to be trimmed down, but for someone on a budget, you simply cannot beat this price! Each pocket carries an excellent depth and can hold up to five or six balls. The plastic is very durable as well and the pockets are also extremely easy to install. These pockets hold up well and look great. For a price of just $, you really can't go wrong with this set of 6 plastic pool table pockets.
This set of 6 pool table pockets comes in a brick pattern design and each pocket is made out of Cherry Mahogany leather. These leather pockets are a great addition to any pool table and will give your table the upgrade it needs. The pockets are easy to install and will make any table look brand new. The price for this set of pockets is also affordable and the fit is fantastic. If you're looking for a polished, elegant look, this set is a perfect choice.