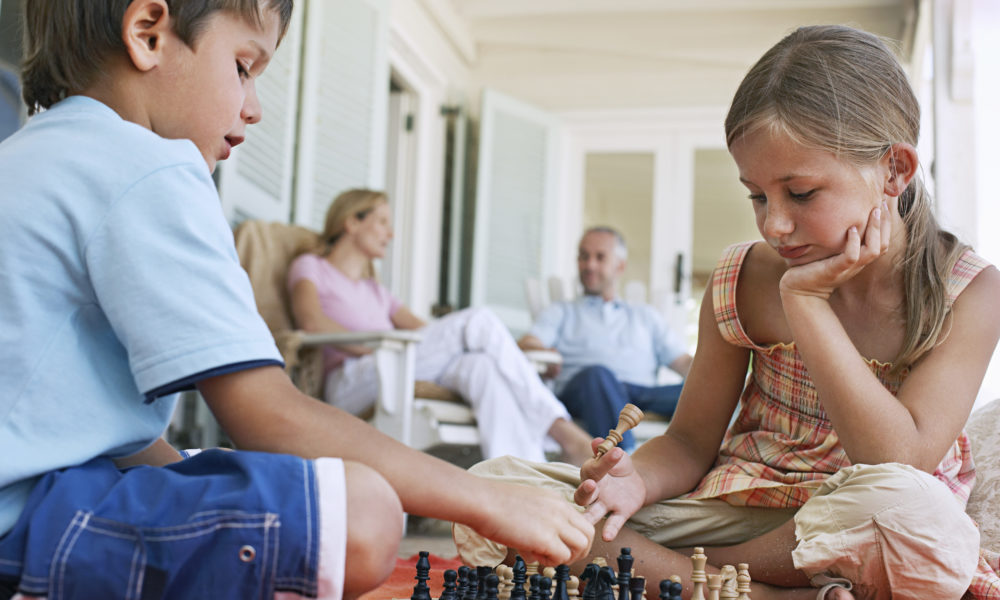 If you're looking for a place for your family to relax and enjoy one another's company, a game room is a great option. Whether you organize weekly game nights or you invite friends over once in a while to play games, a room dedicated specifically to game play is a great way to keep things organized and have a comfortable space where people can kick back and relax.
Putting together a great game room requires a few things.
First, you'll want to make sure the space is warm and inviting. Since many game rooms are in basements, carpeting can be a great addition to soften up and keep the space feeling warm. It's also a good idea to choose a color scheme that is both warm and fun. Bold colors work great in game rooms because you are there to have fun.
Next, you'll want to consider the lighting. Again, warm is the way to go, but you'll also want to make sure your lighting is bright enough for game play. You don't want people struggling to see when they are engaged in a game.
Seating is your next concern. You'll want to have a comfortable couch, a few pieces that let you kick up your feet, and some side tables where you can place beverages. And of course, you'll want at least one table suitable for playing games. It's a good idea to have a few options.
Some nights your family will want to gather around the coffee table and sit on the couch to play games, while other times when you're game night is more formal, you'll want a higher table that you can pull up to in chairs.
Much of which type of table you use will depend on the games you are playing. For instance, a trivia game might be fine with everyone piled on the couch around a low table, whereas a poker game would be better played at a higher table.
Games You Play
Now that you've put together a room with both functional and decorative items, it's time to adorn it with your favorite games. The options are endless, of course. A few of the things you'll want to consider before you invest in an initial batch of games for your game room include:
Number of people in your family
How many people you routinely invite over for game nights
How much space you have
Age of those playing the games
Whether games need to be kid-appropriate or not
Whether games are just for fun or if you want a mix of fun and learning
Of course, it's also a good idea to consider the likes and dislikes of your family and friends. Some people love specific games and will want to play those exact games, while others have a preference for types of games, such as strategy or trivia.
In addition to the actual games you choose, it's also a good idea to get a few accessories to prevent game play from stopping when the unexpected occurs. As hard as you try, there's a good chance a game piece or two will be lost over the years, so having a few extra sets of dice, some extra playing cards, and a figurine or two small enough to stand in for those that have been lost can save time and frustration.
Choosing Games with Style
Once you have a list of some games you'd like to buy, you can consider your specific options. You can run to the nearest store and pick out what looks good, or you can invest some time in getting quality games that offer a great playing experience and also have style. The great thing about investing a little extra time and money into choosing games is that you not only get the game, you get a show piece that adds to the décor of your room.
Wooden board games are a great option when you want to add something special to your game room. They are durable and offer great style without changing anything about how the games are played.
A few of our favorites include:
Yahtzee - Rustic Series Board Game
The classic Yahtzee game but featuring a rustic, high-end look. With this game, you can roll for the win. In Yahtzee, you roll dice combos to get the highest score. This wooden edition features a shaker with metal lid, five wooden dice, 80 score cards, and game guide. This game retails for about $15.
Scrabble - Rustic Series Board Game
This wood edition of Scrabble lets players put letters together, build words, score points, and win! This edition comes with a wooden game board, wood letter tiles and tile racks, and a drawstring bag for storing the tiles. When you aren't playing this game looks great as part of your game room decor. This game retail for about $50.
This wooden edition of Risk is just like the classic game that allows players to take over the world. It comes with a wood board, six sets of wooden armies, 57 cards, six dice, a game guide, and a deluxe box for storage or transport made of wood.
Sumnacon Wooden 4 in a Row Game, Classic Four in a Row Learning Board Game, Awakens Thinking Ability and Mentalit, Stimulate Potential Educational Board Games/Toys for Children Family, Line Up 4
Connect Four or Four in a Row is a great game for people of all ages. It can be great competition, or an opportunity for the whole family to play together and use it as a learning tool for younger children. The game teaches counting, hand eye coordination, and fine and gross motor skills. This wood version of the classic game retails for about $13.
Monopoly - Rustic Series Board Game
This wood version of the classic Monopoly game lets player buy real estate, build on it, and charge rent as other players land on their squares. It's a super competitive game that makes for a great family game night or a pleasant way to challenge friends to a few hours of fun. This version retails for about $52.